27.12. Tuesday

Welcome to North Lapland! Transfer from Ivalo airport. Meet your guide and receive your week schedule and winter adventure gear. Transfer to your hotel.
28.12. Wednesday

Husky safari and snowshoe trip. Today we visit a local husky farm and get familiar with huskies. You also learn how to drive a husky team.  2 hours driving safari in the wilderness, all adults may drive and those who prefer may sit as passengers.
Afterwards those who want may join us on a little snowshoe trip and lunch in the snowy forest in Urho Kekkonen national park which is the best hiking park in Europe. Listen to the sound of silence and admire this unique nature far north. See also Tankavaara Gold village which is famous for gold prospecting in Lapland.

29.12. Thursday

Today we meet the Sami people and visit a local reindeer farm. We join their one hour reindeer safari in the snowy forest. Lunch we enjoy in their teepee. Afterwards we go visiting a snow restaurant  for just making pictures.
30.12. Friday

Today we go for a day trip to Pyha-Luosto national park and Luosto amethyst mine. We will dig our own lucky amethysts and see impressive views over the Lapland forests. Lunch in Luosto amethyst spa.
31.12. Saturday New Year's Eve

Snowmobile safari and ice fishing. Introduction to snowmobiles, driving and safety. Let's go for a snowmobile safari in the beautiful white landscape. Good opportunities for taking nature pictures and seeing very beautiful views.
Light lunch is provided during the day. In the afternoon we go ice fishing. Drilling ice holes and fishing trough the ice. Or if you don't mind fishing just enjoy the nature, make pictures and try to make a snow man 🙂 With some luck we catch a fish!
Gala dinner. There will be a rich buffet table full of Lapland delicacies in your hotel.
After the dinner we will be transported to the wilderness and up the arctic hill for watching the Northern Lights and celebrating the New Year. Hopefully we have some luck and we could witness this northern phenomenon. We also experience some old Finnish shamanism and see our future in a piece of tin 🙂 There will be fireworks at midnight, champagne (to see Northern Lights you need some luck).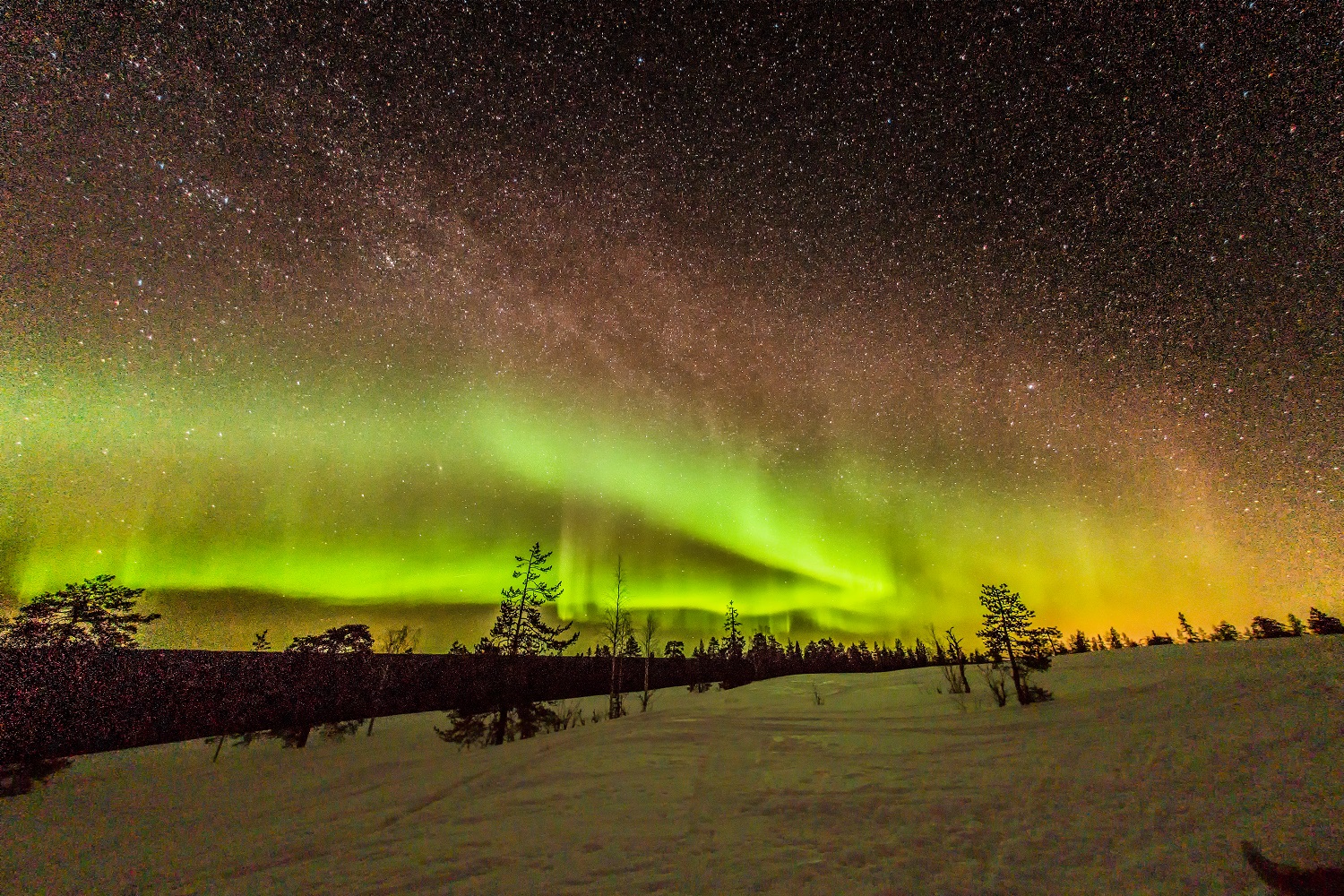 01.01.2022 Sunday New Year's Day

Today we take it easy and in the afternoon we go visiting Inari Sami village and Siida museum. In Siida museum we learn a lot about arcic sami culture and their way of life. Enjoy their lunch and visit their unique exhibitions.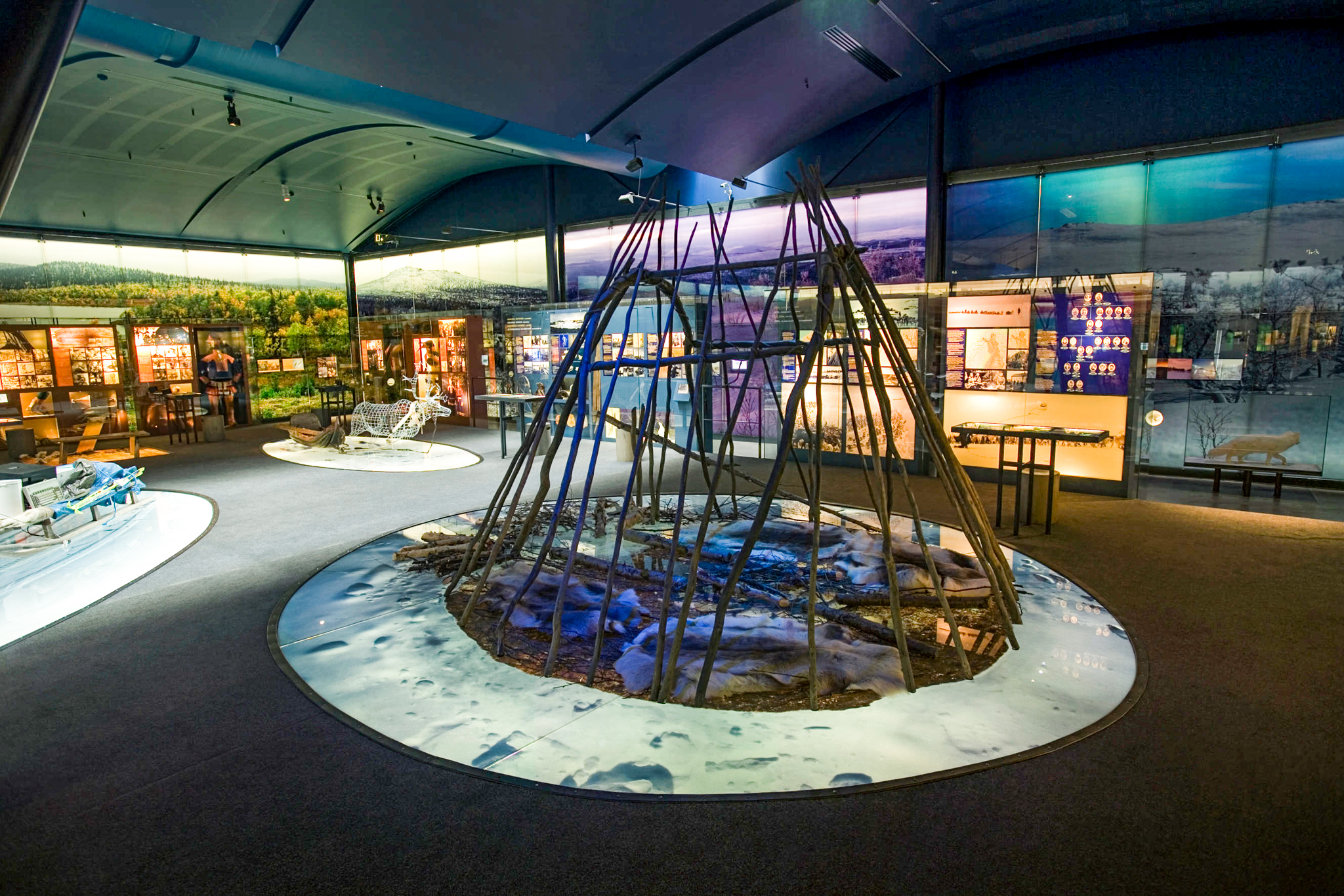 02.01. Monday

Day for options:
1) Day trip to the Ice Sea and Kirkenes in Norway. Today we start early at 5.30 AM in Saariselka and 6 AM in Ivalo.
A totally unforgettable experience awaits you on the frozen fjords of Kirkenes. This is your chance to learn how to catch, cook, and most importantly EAT the king crabs.
In this ultimate king crab fishing experience, you will be taken by snowmobile sledge out on the sea ice. Here you will take part in the entire experience of catching the giant, and seeing how it is prepared. Finally the journey continues to a beautiful rustic restaurant by the fjord, where you will feast on the giant crab, served the Norwegian way.
Afterwards we visit Kirkenes snow hotel for making pictures and return back to our hotel in Ivalo and Saariselka.
2) Day trip to Santa Claus village in Rovaniemi. Get your Arctic Circle crossing certificate, meet Santa Claus and go shopping in numerous souvenir and art shops. Lunch in Christmas restaurant (490 euros / person).
3) Long snowmobile safari. Go driving more with us across tundra, forests, lakes, rivers, swamps and fells. Lunch during the day (twin driving 199 euros / person)
4) Skiing alpine or cross country in Saariselka and enjoy the spa (149 euros / person)
The options are available by those additional prices.
03.01.2022 Tuesday

Departure. Private airport transfer is organized from your hotel.
Come and spend a spectacular week in North Lapland with us! North Lapland is a land of Northern Lights.
INCLUDING

Accommodation, local transfers, programs, breakfasts, lunches, dinners, guiding in English and special winter gear (overalls, hats, helmets, socks, boots, gloves etc.). The trips are arranged daily after the breakfast. The order of daily programs can be changed by the organizator.

PRICES in different hotels:

Santa's Hotel Tunturi Saariselka 2990 euros / adult and 1990 / child under 15 on extra bed
Hotel Kultahippu Ivalo 2790 euros / adult and 1790 / child under 15 on extra bed
Hotel Riekonlinna Saariselka 2790 euros / adult and 1790 / child under 15 on extra bed
More choices might appear later

Please book a personal travel insurance covering snow and snowmobile activities
| | |
| --- | --- |
| Length: | 7 nights – 8 days |
| District: | Saariselka – Ivalo |
| Destination: | Saariselka – Ivalo |
| Payment methods: | Invoicing, credit cards, PayPal |
| Suitable for: | Adults, young people, couples, families, senior citizens, singles, children |
| Language: | English, other languages on request |
| Optional languages: | Finnish, German, French, Spanish… |
| Price includes: | Programs mentioned, full board accommodation, all meals, airport transfers, adventure gear, guidance services, organizer's liability insurance, safari desk support |
| Guest Needs: | Travel insurance for adventure sports, positive adventure attitude |